We are proud to be affiliated with the great folks at Family Paws, CleverPet and Good Dog in a Box. Click on the images below to learn more about each of these wonderful organizations and to get more information on rewards based dog training products, training resources and delicious dog treats from Good Dog in a Box.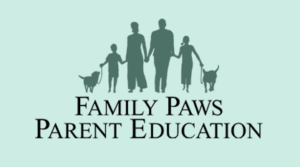 Keep them entertained all day with challenging brain puzzles
Never feel guilty for leaving them home alone with nothing to do
Save money with a durable, long lasting game they won't destroy
CleverPet's team of scientists developed the Hub as a tool to untap the incredible cognitive potential of your dog. With over 20 years in combined PhD experience in automated animal training, they've used data from their studies to turn your home into an all-day interactive playground and develop your pet's advanced problem solving abilities. Get your CleverPet here.

Good Dog in a Box Family Dog Training Programs

Bite Prevention Training for Dogs and Kids

Good Dog in a Box Dog Treats
These are great dog treats to reinforce our rewards based dog training.