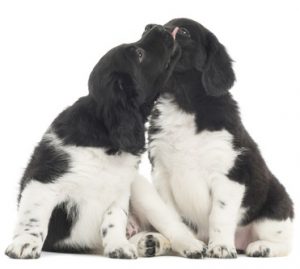 Pawsitive Pup offers a number of different puppy training and socialization services in Wilmington. These range from a single consultation to determine your needs all the way up to a comprehensive 10-hour training program to provide your puppy the training to carry him or her through life.
New Puppy Training (Puppies up to 16 weeks)
Personalized training may be the perfect fit!  Whether you need a consultation to prepare or learn the basics, a Puppy Package of 3 additional visits to get on track, or the highly recommended Puppy Socialization and Learning Package that is designed just for you, I can help.
Puppy Consultation: $125    ($25 DISCOUNT for puppies 12 weeks or younger!)
Congratulations! If you haven't had a puppy in the house before or for a long time, you may be surprised how much work really goes into caring for and raising a well-adjusted dog.  Raising a puppy requires knowledge, patience, and definitely a sense humor.  To start we will discuss how to puppy-proof your home, house-training, crate training, bite inhibition, basic manners, preparing for vet and groomer handling, and the importance of proper puppy socialization.  This visit can be before or after you get your new pup.
Single Follow Up After a Consultation: $100
Puppy Package: $275
After an initial consultation, in 3 additional one-hour sessions we will implement the plan created in the consultation.  Working on basic manners and the puppy essentials like house breaking, nipping and chewing.  We always focus on the specific needs of your puppy.  In 3 sessions we can teach sit, down, touch and a Positive Interrupter (better way to say NO) and the secrets of loose leash walking.  Impulse control exercises will be incorporated into all training!
Puppy Package: $450
A 5 visit package will also include a continuation of house breaking, puppy nipping and chewing as needed. And we begin sit, down, touch, positive interrupter (a better way to say NO) and loose leash walking your puppy.  In 5 sessions we can add beginner recall, drop, leave it and stay.  Because sessions are tailored to your puppy, we can work on any other behavioral issue too!
Puppy Socialization & Learning Package: $900
The Puppy Socialization and Early Learning Program is designed for puppies 8-15 weeks old. It consists of ten (10) hours of personalized hands-on activities with your pup. My program will include everything in the 5-visit package plus expert socialization. Using Positive Reinforcement, I will gently and systematically expose your puppy to the main triggers that can cause fear in unsocialized dogs: – strangers, moving objects, sounds, handling, surfaces, unfamiliar animals, new environments and man-made objects.  By adding going to dog-friendly places and working with safe adult dogs we will take advantage of this critical period in your new puppy's development.  This is the most important step to having a confident, happy and well-mannered companion.
Why Puppy Socialization is so IMPORTANT???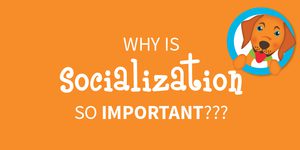 Socialization is giving your pup careful, positive exposure to all things that he might encounter as an adult. This should be done during the critical period of 3 weeks through 12-14 weeks! The period during which your puppy is not afraid of new things and actively seeks them out. It means exposure to dogs, a full range of people, from bouncy babies to the elderly in wheel chairs and could include cats, horses, birds or any other pet you may plan to have.
Why expose your young puppy to other animals and people?
If not exposed to these potential triggers, he may not be friendly or confident with all people and dogs as an adult. Fear in puppies is often exhibited as aggression in an adult dog.
How you manage this exposure is VERY important because poorly done, which is very common, can cause more harm than good.
This exposure should also include sounds, environments and objects. (For example riding in a car, vet visits, walk in the woods.) This environmental stimulation can actually change the way your puppy's brain is structured and allow him to be more flexible when he grows up. Without this socialization he is more likely to be stressed with changes such as moves, family additions and vacations.
When should you start puppy training?
The answer is NOW! The critical period is up to 14 weeks depending on the breed, but socialization and environmental stimulation should be ongoing especially the first year and early adolescence (5-9 months).
Health concerns are valid, and always consult your veterinarian. Vaccines are not complete until around 16 weeks, so avoid areas where you do not know if other dogs have been vaccinated like parks and pet stores. Please check out the American Veterinary Society of Animal Behavior web site for guidance.